MISSING MAN FORMATION FLIGHT (CONFIRMED)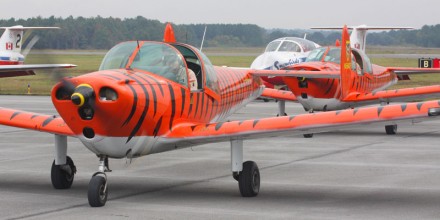 TigerFlight Foundation is based in Rome, Georgia at Richard B. Russell Airport (RMG).
The TigerFlight Foundation's mission is to inspire youth and adults to become "Pilots in Command" of their own lives. Major foundation components include TigerFlight Formation Flight Team, TigerFlight Museum, and the Children's Education and Motivational Program.
Founded in the year 2000 by two Atlanta-area pilots to enjoy the challenge of formation flying and to promote a unique aircraft.
The purpose of the flight team includes:
Missing man formation honors and services
Patriotic and ceremonial flyovers
Air show performances and static displays
Opportunities to develop and refine flying skills