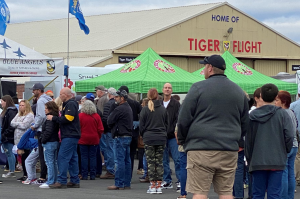 2022 Vendor List is Coming!
Food & Beverage Vendor Information
Our philosophy is simple...we want to present, quality, affordable, food and beverage for our amazing aviation enthusiasts!
As much as we are protective of our attendees, we also respect our vendors. We don't oversaturate any one category, we are diligent about booth placement, and we want to partner with friendly, honest, customer service oriented people!
Set-up is Friday, 4:00PM
Show Days ~ Saturday and Sunday - 9:00AM - 5:00PM