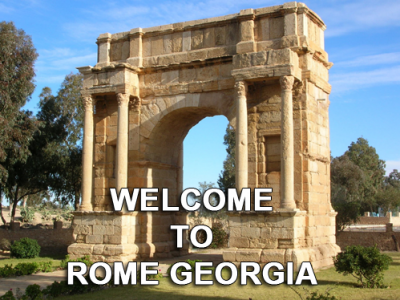 Located in between three southeastern major cities – Atlanta, Birmingham and Chattanooga; Rome is located in between seven hills at the convergence of three rivers – which is how it got its name. It has the perfect balance of Southern charm and metropolitan culture, with tons of great shopping, dining and nightlife. The Greater Rome Convention & Visitors Bureau Staff is always happy to help! Get in touch with individual staff members.
Time flies when you're having fun. It's likely that you'll need more time to experience all that Rome and the surrounding area has to offer. Consider making your trip to the air show a weekend getaway. There is plenty shopping, dining and sightseeing to last all weekend! From traditional hotels to quaint bed and breakfasts, Rome has the perfect place for your stay.
*For lodging information, visit Georgia's Rome or our air show's Preferred Hotel Options.
From traditional restaurants to local cafes, Rome has an array of delicious dining options to choose from. Make your way to historic Rome to find locally-owned cafes and restaurants that are unique to the area. For more information, visit Georgia's Rome.
The Historic Between the Rivers District is home to quaint restaurants and local boutiques – and some of the best antique stores around!
---
For more information about Rome, Ga., visit: