Premium Airport Camping (TBA)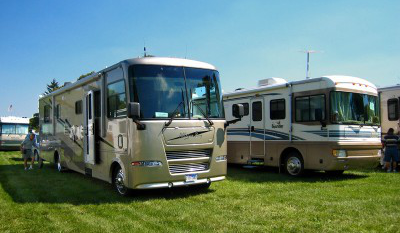 PREMIUM CAMPING FOR THE 2022 AIRSHOW, (TBA) Guests can arrive on Thursday and watch the arrival of the teams, plus see the air show performers practice on Friday! Then just kick back and enjoy two more days of world-class air show action.
Additional Camping Guests may join your party throughout your stay. Extra passes may be purchased in your initial reservation transaction. Should you want to make additional purchases after your initial reservation, please contact the office. Weekend passes are ($40 each, 5 years and up), and additional parking passes are ($30 each). Please make your reservation below. For any questions, either email Tina@WingsOverNorthGeorgia.com call the air show office at (706) 291-0030. All major credit cards are accepted.
With your camping reservation you will receive a response confirming your purchase. You will receive your ticket package and further information upon arrival. All reservations & ticket sales are final.
In the event of inclement weather, Acts of God and/or public incidents; current FAA and Public Safety Authority guidelines may require adjustments to the show & performer schedules including the possibility of postponement or cancellation. All scheduled performers, events & activities are subject to change without prior notice (Photos depicted on this site are for example purposes only).
*This is an outdoor event, there are no rain checks or performer rain date options. All Sales are Final, No Refunds available!
*PREMIUM AIRPORT CAMPING EXPERIENCE (TBA)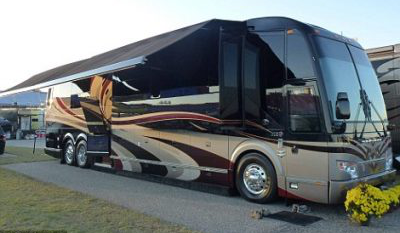 Fans can experience all the world-class air show action directly on the Russell Regional Airport this Oct 15-16, 2022. These prime infield style camping spaces make an excellent option for families to enjoy all the weekend activities directly from the airport grounds. The premium infield camping experience is positioned directly adjacent to the flight-line ensuring guests are in the middle of the air show action. Based on availability, the premium infield camping spaces offer both asphalt and grass camping options with complete RV hookups.
Premium Infield Camping Experience Package includes -- Camping Space (20' x 45'); 2-General Admission Weekend Passes; 1-Airport Premium Camping Parking Pass; 30/50 Amp Power Supply (min 50' power cord required); Water (min 50' hose required); 1-Pump Out Service. Motor-Homes, 5th Wheels & Pull Behind Units Only
(No Tent/Pop-Up Camping Units Allowed).
Air Show Premium Infield Camping Experience guests can arrive as early as noon on Thursday to set up and see the pilots, aircrew and teams arrive and rehearse on Friday. NOTE: All camping site locations are first come, first serve basis!
Camping Reservation Form
Sorry, Sold Out!
Note: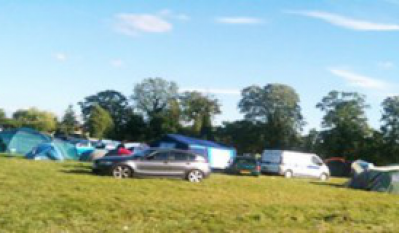 RULES
Campers can begin checking-in on Thursday beginning at 12:00 noon. All campers must be packed & checked-out NLT 7:00 pm on Sunday evening. All vehicles & camping equipment must be located within the designated camping space. Additional vehicle parking will be directed to the camping overflow parking area. A Sat/Sun Airport Parking pass is required in the overflow parking area. There will be roving 24-hour security and quiet time in the camping area from 10:00 pm – 7:00 am each night.

Use of generators are allowed, but WONG recommends all generators have an exhaust flow pipe and be placed on the entry side of the RV/Camper/Tent. We ask that campers use courtesy toward their neighbors in the placement of generators. WONG security may ask that you relocate your generator if it disturbs those camping around you. Please do not hesitate to report any disorderly conduct issues to the security guards.
Please do not hesitate to report any disorderly conduct issues to the security guards.
---
NO flat-bed trucks or trailers, box-trucks, tractor-trailers, lift trucks, portable storage containers, truck-attached or affixed platform taller than 10' are prohibited.
NO Fireworks or Drugs are allowed on the airport premises.
Private golf carts / ATVs / scooters / go-carts / bicycles / roller blades / skateboards are NOT ALLOWED INSIDE VENUE.
In-ground campfires (commercial built above-ground metal fire-pits only), attachments to the fence and scaffolds. OPEN FIRE PITS WILL ONLY BE ALLOWED IN THE CAMPING AREAS PER GEORGIA FORESTRY DIVISION WEEKEND APPROVALS.
USE OF LOUD SPEAKERS, PUBLIC ANNOUNCEMENTS, BULLHORNS OR ANY OTHER DEVICE TO GENERATE MUSIC OR LOUD NOISES IS PROHIBITED.
This is an outdoor event, there are no rain checks or performer rain date options. All sales are final, no Refunds available!