RESERVATIONS AVAILABLE SOON, PLEASE CHECK BACK!
Camping Reservation Form
Note: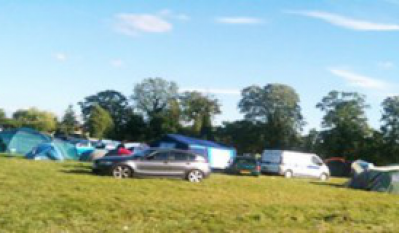 RULES
Campers can begin checking-in on Thursday beginning at 12:00 noon. All campers must be packed & checked-out NLT 7:00 pm on Sunday evening. All vehicles & camping equipment must be located within the designated camping space. Additional vehicle parking will be directed to the camping overflow parking area. A Sat/Sun Airport Parking pass is required in the overflow parking area. There will be roving 24-hour security and quiet time in the camping area from 10:00 pm – 7:00 am each night.

Use of generators are allowed, but WONG recommends all generators have an exhaust flow pipe and be placed on the entry side of the RV/Camper/Tent. We ask that campers use courtesy toward their neighbors in the placement of generators. WONG security may ask that you relocate your generator if it disturbs those camping around you. Please do not hesitate to report any disorderly conduct issues to the security guards.
Please do not hesitate to report any disorderly conduct issues to the security guards.
---
NO flat-bed trucks or trailers, box-trucks, tractor-trailers, lift trucks, portable storage containers, truck-attached or affixed platform taller than 10' are prohibited.
NO Fireworks or Drugs are allowed on the airport premises.
Private golf carts / ATVs / scooters / go-carts / bicycles / roller blades / skateboards are NOT ALLOWED INSIDE VENUE.
In-ground campfires (commercial built above-ground metal fire-pits only), attachments to the fence and scaffolds. OPEN FIRE PITS WILL ONLY BE ALLOWED IN THE CAMPING AREAS PER GEORGIA FORESTRY DIVISION WEEKEND APPROVALS.
USE OF LOUD SPEAKERS, PUBLIC ANNOUNCEMENTS, BULLHORNS OR ANY OTHER DEVICE TO GENERATE MUSIC OR LOUD NOISES IS PROHIBITED.
This is an outdoor event, there are no rain checks or performer rain date options. All sales are final, no Refunds available!