General Aviation Fly-In Reservations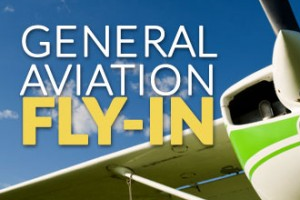 ADVANCE RESERVATIONS ARE REQUIRED (The cutoff date to reserve a Fly-In spot is Thursday, October 13)
The 2024 Wings Over North Georgia air show, is excited to include General Aviation Fly-In this year. Our aircraft friends have an opportunity to attend the air show by flying directly into Russell Regional Airport (KRMG). We have limited general aviation, static display parking this year; an advance $125 purchase is required (see reservation form below). The parking options will be a combinaton of hard surface and grass availability.
All fly-in guests attending must purchase and complete the advance fly-in reservation (reservation form below). This is priced per plane-load. Bring your chairs and enjoy viewing the show either by your aircraft or in the General Admission areas. If you want to purchase either of the premium seating areas, the Patio Club or Box Seats, Click Here.


The TFR times will be updated & posted the week leading up to the air show weekend. RMG Unicom Frequency is 122.725. Once the air show aerial activities begin (FAA ACTIVE TFR), all General Aviation aircraft will be required to remain in-place until the conclusion of the daily air show performances at approximately 1700L.
General Aviation Fly-In/Static Aircraft Area
Sat & Sun Air Show Fly-In Only — (NLT 11:00 am Arrivals)

Friday, Oct 2024 NO Gen Aviation Aircraft Allowed
Saturday, Oct 2024 Arrival 0800-1100, Departure 1700-1800
Sunday, Oct 2024 Arrival 0800-1100, Departure 1700-1800
ARRIVAL INSTRUCTIONS
Contact Russell Regional Airport Tower (RMG) for Landing Instructions at VHF 122.725 (Primary). The Air Show RAMP-CO Team will provide Follow-Me directions for all Fly-In Guests to their designated parking location & FBO services.
The Air Boss (Russell Regional Airport Tower) has final say on all aircraft movements!
NOTE: You will receive a response once you make your reservation. The next step, you will receive a PPR from the air show staff. Your assigned PPR will be on a list that will be checked upon your arrival. All aircraft are required to bring their own chocks & tie-down equipment. Operators without a PPR Number will be turned away.
Further questions — guests can contact the air show office at (706) 291-0030.
---
Aircraft Services will be available to include: Jet-A; 100LL, Oils, Diesel, Mo-Gas, etc…There's No Aircraft Camping Allowed. You may contact RMG for rental car information, should you want to stay overnight in Rome.
---
General Aviation Fly-In Reservations Form